Military House Hunting Trip
Begin your search with me
HOW I HANDLE AN HHT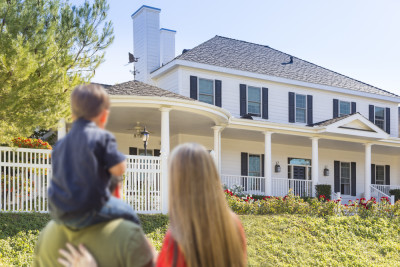 Military HHT Experience
Click to read more
I specialize in this type of real estate transaction. I am happy to provide dozens of references from past HHT clients who have successfully relocated to Ottawa. Please request via email or phone. You can also view their testimonials on this site.
What I can offer you
Click to read more
We are the top relocation team in the city and specialize in military relocations to Ottawa
I am a Registered Canadian Forces Integrated Relocation Realtor®
I have experience with this type of transaction. We have done 100's of them
I have a network of approved service providers who offer excellent service. We have them all ready to go.
Honesty
Professionalism
Consistent communication
Negotiation expertise
Market knowledge
Service! Service! Service
First and foremost, you will have priority over all my other clients. My schedule will be cleared for your arrival. I know how important your Ottawa HHT week is in your life. It will help shape your enjoyment of your community, city, and home over the upcoming years.  I will make sure it is a success.  So far we are a 100%!  This is in large part to the preparation work we do prior to your arrival in ottawa for your House hunting trip. It is important to note that I have a full team of support staff and licensed staff to assist in your HHT efforts. Colin my partner and I deal with dozens of relocations every Spring.  Our systems have worked for our past and current clients.
Here is a brief idea of what your typical week will look like
Click to read more
The first day, we will get to know one another, review our itinerary and start to look at some Ottawa homes and neighbourhoods. This will be a very busy day!   For newcomers to Ottawa, a quick physical orientation of Ottawa in terms of areas and amenities can be arranged. We will have talked prior to your arrival about Ottawa neighbourhoods in general and housing requirements in particular. You will have already have been given information on Ottawa listings that meet your criteria. Including a personalized website with all your property matches. We focus on seeing all your favs and complete possibilities list.  We have you flag them in your portal so we can prioritize bookings.
The next few days we will focus on your priority neighbourhoods and will, ultimately, put in an offer on the Ottawa house that suits your needs the best. I will assist in organizing all the follow up that is required concerning inspections, lawyers, mortgage brokers, insurance, etc.
I know how stressful it can be buying a home in such a short amount of time. I will do everything I can to make this as stress free and enjoyable as possible. We have  information on schools, neighbourhood crime rates, property history reports, market statistics, and anything else that might be of value to you.
Simply fill out the form below or send me an email about your search. I will get back in touch very shortly. You can always reach me day, evening, or weekend at 613-863-6999
HHT Info Form
Once posted to Ottawa you are entitled to a House Hunting Trip (HHT). The HHT shall normally be taken 60 – 30 days in advance of Change of Strength date (COS). A HHT is not normally recommended when the COS is within 30 days, unless the Base Commander of the gaining unit is confident that the HHT will be successful and will reduce the requirement for ILM&M. HHT bookings must be made at least 14 days prior to departure dates, except when operational requirements prevent it and the Base Commander authorize the last minute bookings. The HHT must be authorized by your Base Commander at least 14 days prior to your trip.
A standard HHT as a Core Benefit includes up to 5 days and 5 nights at the new location, for the member, or spouse, or both.
The total duration, including travel time, should not normally exceed 7 days and 6 nights.
Your meals will be reimbursed for the total 7 days of your HHT including travel days.
Members are entitled to a rental car and all expenses related to it such as gasoline, insurance and parking while on your HHT. You can upgrade your car but the difference is not part of your benefits
All your legal and other fees associated with your purchase will be covered unless you choose a provider, not on the approved list. You may use approved suppliers from your list for such services as real estate agents, lawyers, house inspectors, surveyors etc. They may use a supplier off the list but if they use service providers not on the list, then they are responsible for paying the SPs themselves, whereas if a SP on the list is used, then Brookfield pays the SP directly. Many of these services will be billed directly to IRP such as legal and house inspectors. I only deal with Ottawa service providers that are on the list. You will usually need to pay for water tests, well and septic inspections and radon gas inspection etc and be reimbursed later by IRP. Again, I can put you in touch with the right people to make this a smooth transition to Ottawa.  If you are buying a property on a well and septic you should count on about $1000 for the various tests.